Friday, January 21, 2011
Oakland Restaurant Week, Jan. 23rd - 29th 2011
Starting January 23rd to 29th 2011,
Oakland Restaurant Week
is a great excuse to come to town and stay overnight. Consider the combination of an overnight luxury stay, shopping, dining and nightlife of
historic Jack London Square
starting with the
Waterfront Hotel
, where beautiful views of the Bay and San Francisco are never ending from one of the 144 rooms.
While shopping in the historic Jack London Square shops, stop by
Miss Pearl Jam House
and enjoy a three-course lunch for $20 and three-course dinner for $30
RSVP
Also enjoy: Happy Hour every day from 3 to 7:00 pm; Live Music - Have It All!, Friday & Saturday , 8 pm to midnight; Fun Day Sunday Bloody Marys & Mimosas! Sunday Brunch 9 am to 3 pm and Comedy Off Broadway - Laugh Out Loud! Comedian Lineups include: Headliner s- Yayne Abeba , Thursday, January 27th, 8pm; Aundre The Wonderwoman, Friday, January 28th, 8pm; and Stu Kosh, Saturday, January 29th, 8pm.; Co-Producers/Resident Hosts: Joe Gleckler and Samson Koletkar
Also other top restaurants will be offering special prix fixe dinner menus at $20, $30 and $40. Many will also be hosting tasting events in partnership with wineries and food producers.
There are no tickets or special passes required, but reservations are strongly recommended.
Come and Celebrate Oakland's exciting cuisine scene with a week of special meals and deals.
Other restaurants participating in Oakland Restaurant Week can be found here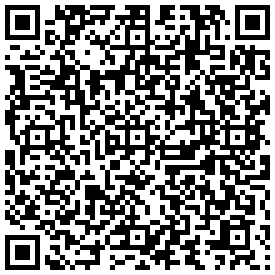 Need a reader to scan the QR code on your IPhone, Blackberry or Droid Smartphone? Download the NeoReader
here
.
Labels: comedy, Restaurant, Upcoming events